How We Got Started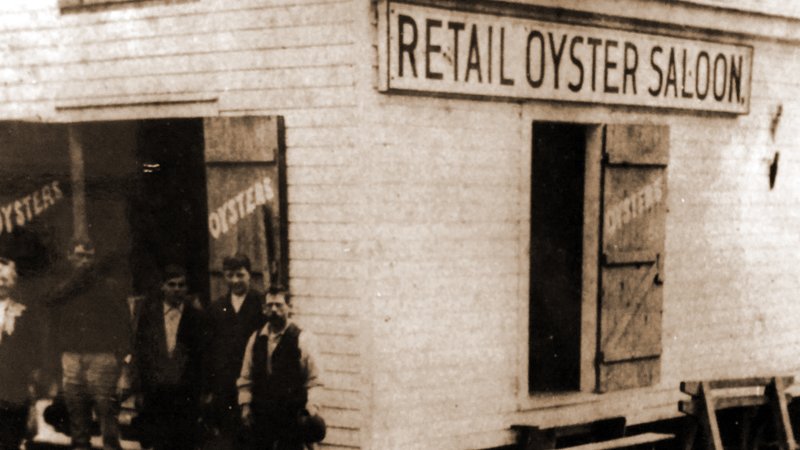 Photo Credit: Maritime & Seafood Industry Museum Biloxi
Situated between the ancient moss-covered oaks of Louisiana and the emerald green waters of south Alabama is the beautiful and picturesque Mississippi Gulf Coast and the happy home of the Bienville Oyster Company, brought to you by the talented folks at Vallot Mannino Designs, Candace and Frederick Mannino.
It all began in the early 1990's when Candace Vallot returned home to New Orleans, fresh back from her Austin, Texas sabbatical after completing her studies at the University of Southern Mississippi. It was at this time she first began working full-time designing and producing her line of hand-thrown and hand-painted pottery in traditional Majolica; mostly making large bowls, plates, and platters. She delighted in depicting the plants, flowers, and wildlife found around her New Orleans Studios, across the levee on the banks of the Mississippi, and finally on the Barrier Islands along the Gulf Coast. The creatures, colors, and life of the natural world became her endless source of inspiration.
Soon after, she had a loyal following of collectors in the New Orleans French market where she would sell her wares on the weekends and then later in different galleries along the coast in nearby Pass Christian and Ocean Springs. We quickly found ourselves working and traveling full time.
Since then, Candace and I have been going almost nonstop. Every day we do what we love and hope that others may love what we're doing so that we can continue our course and follow our muse, wherever it may take us.
This year in March of 2016, our muse again took us towards our kitchen.
We love art and we love seafood. So we decided to put the two together and get creative. We especially love grilled oysters and entertaining our friends. And saving time is always a plus, especially while working in the kitchen.
The idea is to buy fresh-shucked oysters and use the Bienville Oyster Shell to grill your oysters at home. No time spent shucking, just cooking.
That's how and why we created the lagniappe dozen, 13 count sack, of handmade ceramic oyster shells. Made from a special type of grill-top-friendly clay, our shells were designed for grilling oysters, but may be used in the oven and broiler too. And while they were created with seafood recipes in mind, your welcome to cook up anything you like. We encourage you to use them to serve up raw oysters as well, because every dish should always look terrific. We are all about function and great presentation.
After you enjoy a fabulous meal, clean up and load the dishwasher, just store the shells in the burlap carry/storage bag until you're ready to do it again. We know you won't wait long because grilling out is a fun way to cook and always brings people together.
If you have additional interest in our artwork, please see www.vallotmanninodesigns.com for dinnerware, sinks, tiles, etc.
Merci Beaucoup,
Frederick Mannino